about us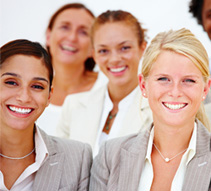 Launched in September 2014, Square Root Calculator Geek offers free tools to calculate square and cube roots.
Square Root Calculator Geek was created by a group of  teachers  from Ocean County NJ, who share a passion for math and excel and a strong desire to create simple, quick solutions for  teachers and students. Your comments and suggestions are what helped build our site. We appreciate your feedback.
Everything As Simple
As Possible
Do what you
can with
what you have
Our Websites

You can complete your military time conversion accurately and instantly using our convenient military time converter. ...

Learn how to calculate percentages, with our quick and easy to use Percentage Calculators ...

Does the potential for Internet scam keep you from maximizing your online activities? Let us remove your worry...

Download our Free excel timesheet templates OR Learn how to create your own excel templates.

Our Time Clock Calculator is used for business owners & employees to estimate their next pay and budget accordingly....

Use our site to solve fraction problems, including improper fractions, decimals, mixed and whole numbers. ...